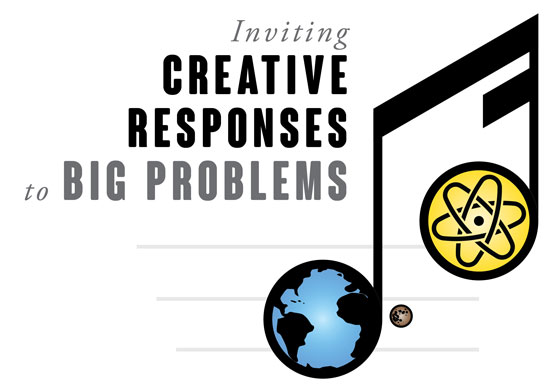 2016 Event Video
2016 EFS Annual Event Overview
The Entrepreneurial Faculty Scholars will host its fourth annual creativity and networking social Monday, Oct. 3, 2016 at the Natural History Museum of Utah. Titled "Inviting Creative Responses to Big Problems," this event features a star-studded panel. With performance modules, interactive projects and transdisciplinary networking, you'll have a blast hatching innovative plans with colleagues you've likely never met! Great food and beverages will be served.
THEME: "Inviting Creative Responses to Big Problems"
GUESTS: Approximately 80-100; EFS members and invited guests
WHEN: at 5-8:45 p.m., Monday, Oct. 3, 2016
WHERE: Natural History Museum of Utah, Swaner Forum/Sky Gallery, 301 Wakara Way, Salt Lake City, UT 84108 (map)
CO-HOSTS: Entrepreneurial Faculty Scholars and Technology & Venture Commercialization
PURPOSE: Faculty speaking to faculty about entrepreneurship and what the two cultures can learn from each other.
RSVP: Email kaylynn.evans@utah.edu
AGENDA  
4:00 – 5:00:       All attendees are invited to visit museum exhibits on their own

5:00 – 5:30:        Networking Mixer in Swaner Center and Sky Gallery, 5th Floor

5:30 – 5:35:       Welcome and Opening Remarks: Glenn Prestwich          

5:35 – 5:45:       Spotlight on New EFS Member: Janet Iwasa
"Animating Molecular Biology: Biologists Have Movies in their Heads"

5:45 – 6:15:       Plenary Session: Stephen Goldsmith
"Triaging the Wicked Problems: Ethics and the Creative Response

6:15 - 6:40:        Networking & Refreshment Break

6:40 - 7:30:        Panel Discussion: "Entrepreneurship Without Walls"
Session Moderator: Chris Wasden, with Panelists:
Giovanni Tata, BYU
Scott Wright (Neuroversity), UUtah
Geralyn Dreyfous, film maker and philanthropist  
Cindy Furse, UUtah
Pat Shea, attorney and UUtah              
7:30 - 8:15:        Solving Wicked Problems Creatively and Ethically
Session Lead: Stephen Goldsmith
Four or five "big problems" will be articulated in advance
Cross-disciplinary 4-8 person teams will develop creative solutions
Each team will include one local firm IP attorney for specific input
Teams may prepare proposals for seed funding from Office of VPR
8:15 – 8:45:       Networking and Closing
Stephen Goldsmith, College of Architecture + Planning
Stephen is an Associate Professor and coordinates the Urban Ecology program in the Department of City and Metropolitan Planning. He is an artist and founder of Artspace, a non-profit organization developing affordable live/work space and incubator space for non-profit agencies in Salt Lake. His work across disciplines includes design collaborations on The Seven Canyons Fountain in Liberty Park and the design of City Creek Park among many public installations. As planning director during the 2002 Winter Olympic Games, he produced an international symposium titled, The Physical Fitness of Cities: Vision and Ethics in City Building. He is Director of The Center for the Living City, an NGO whose purpose is to promote increased civic engagement among people who care deeply for their communities. His book What We See: advancing the observations of Jane Jacobs won the Jane Jacobs Urban Communication Prize in 2010.
Triaging the Wicked Problems: Ethics and the Creative Response
Diagnosing the wicked problems of our time is a value driven process informed largely by our position and place in the world. Dialogues about our complex, collective, global hemorrhages place priorities on crises including climate change, misogyny, forced migration, water, air quality, mobility, disease, superbugs, governance, policy, and xenophobia to name a few. One of the crisis of our time, however, is our challenge in diagnosing and triaging the problems we choose to face. Is it time for us to reframe our ethical responses to these wicked problems? Are our problems more wicked because they require responses of both ethics and the imagination?